Festival Walk
Location: Hong Kong, China
---
---
---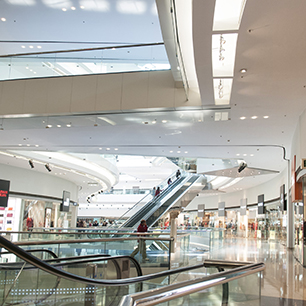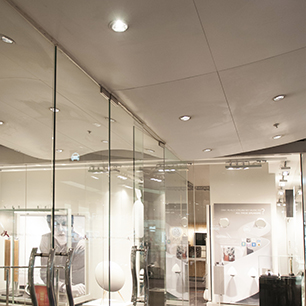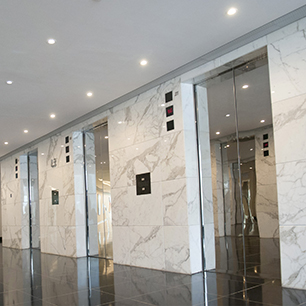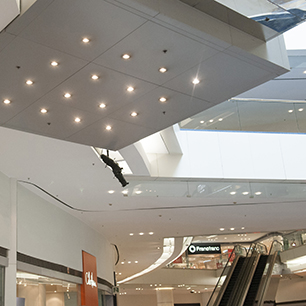 One of Hong Kong's most prestigious shopping malls, Festival Walk in Kowloon Tong, owned by Mapletree Investments Pte Ltd, has undergone a lighting refurbishment with dramatic results, thanks to MEGAMAN®. Chosen due to the energy saving potential of the company's lighting technology is one of the reasons that Festival Walk has benefited from an overall 17% reduction in energy consumption (kWh) and CO2Reduction (Ton) respectively, thanks to the simple replacement of the original halogen lamps with over 2,500 light sources from MEGAMAN®'s LED Reflector Series of energy saving lighting solutions. In addition this number is set to increase over time as further light sources are replaced with MEGAMAN®lamps as they reach the end of their life.
A shining example of the potential of 'green' lighting, Festival Walk has replaced the lights within the mall's food courts, public spaces, escalator soffits and other general lighting areas with MEGAMAN® LED equivalents. In addition to reducing the amount of energy consumed throughout the mall, MEGAMAN®'s LED Reflector Series lamps have the added benefit of a much longer lamp life (up to 30,000 hours) than their halogen equivalents, excellent colour rendering (up to Ra92) throughout the lamps life and lumen maintenance properties.
One of the main light sources used throughout the Festival Walk to ensure a warm, friendly ambience, was MEGAMAN®'s MR16 LED Reflector Series. Designed for use in standard MR16 applications, the 4W, 6W, 7W and 10W LED MR16 Reflector Series light sources provide the ideal solution for high quality accent lighting. MEGAMAN®'s LED 10W and 15W AR111 Reflector range were also used throughout Festival Walk. With the same high quality light intensity and colour rendering of traditional AR111 spotlights (colour rendering of up to Ra92), but with no UV light radiation, negligible IR light radiation or residual glare, the LED AR111 range was ideal for use around the retail outlets and food court areas. As a result of MEGAMAN®'s patented Thermal Conductive Highway™ (TCH) technology, both the MR16 and AR111 LED Reflector Series' have superb heat dissipation, lighting performance and lumen maintenance, and last up to 13 times longer and use 80% less power than their halogen equivalents.
The reductions in energy consumption speak for themselves on the success of the lighting refurbishment at Festival Walk. Aggregate Energy Savings and CO2reduction with MEGAMAN® Eco-Lighting Solutions:
| | |
| --- | --- |
| Aggregate Results | Change to MEGAMAN® Eco-Lighting Solutions |
| Energy Consumption Savings | CO2 Emissions Reduction |
| 387,813 kWh | 271,469 kg |