MEGAMAN® launches its latest High Bay offering – GEO 2
(Hong Kong – 6 October 2021) MEGAMAN® has expanded its impressive product portfolio with the launch of GEO 2, a new and innovative integrated LED high bay lighting system. The system, which can be controlled remotely for ultimate ease of use, provides a durable and energy efficient lighting solution, ideal for all indoor commercial high ceiling areas.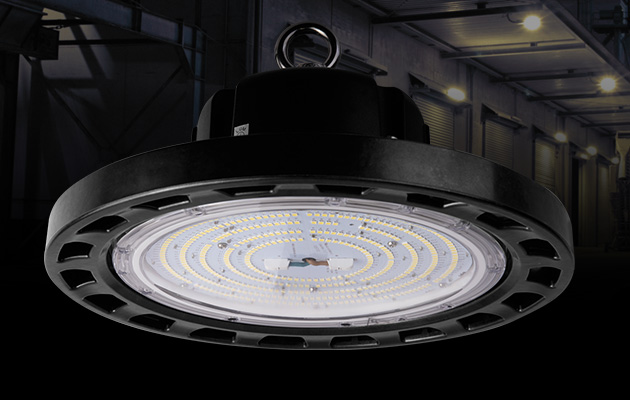 The latest adaptable fixture from MEGAMAN®, the new GEO 2 has been designed with a passive cooling structure and lightweight graphene housing. This ensure it cannot overheat from continual use and increases the product's energy efficiency. This also impacts on the working life of the product. In fact, GEO 2 has an impressive L70B50 50,000hrs usage at Ta40°C. Longevity is further ensured by its strength and high vandal resistance, with a rating of IK08, plus it is IP65 rated for dust and water resistance.
The cost-effective GEO 2 has a high luminous efficacy of 165 lm/W allowing for significant energy savings in comparison with traditional high bays. Flicker free, the product maintains a consistent output. GEO 2 is also available with a motion control, affording customers the versatility and flexibility to gain instant control over their lighting and energy use. Other optional accessories include a 1-10V dimming module, IP65 rated dimming wire and a motion sensor kit.
About MEGAMAN®
MEGAMAN® is a global trusted brand in energy-efficient lighting. Originated in Germany, we are passionate about original design and high-quality, and have solely focused on energy-efficient lighting products since our inception in 1994. MEGAMAN®'s product and service offerings have evolved over time to meet the every-changing demands of the dynamic market. We thrive to be the leading lighting solution provider. We have made customer experience the central element to everything that we do as well as put future lighting technology within reach of our customers today.
MEGAMAN® has led the lighting industry with groundbreaking innovations that serve professional and consumer markets. Our products are distributed throughout the world mainly in Europe, Middle East and Asia.
For press information, please contact:
Linda Cheung
Neonlite Distribution Limited – MEGAMAN®
Tel: + 852 2305 1722     Fax: +852 2758 5957
Email: lindacheung@neonlite.com.hk