MEGAMAN® Redefines Outdoor Floodlight with TITO Series: Instant Flicker-free Lighting with Fast Payback
(Hong Kong – 9 January 2021) MEGAMAN® today announced the launch of TITO Outdoor Floodlight for a wide range of outdoor applications where visibility and safety are important. Designed to perfectly replace HID (high intensity discharge) floodlights, TITO provides instant flicker-free light, with a high luminous efficacy up to 164 lumen per watt. TITO outdoor floodlights are artificial lights most suitable for illuminating sports facilities, stadiums, industrial areas, façade and billboards.
The high power energy-efficient MEGAMAN® TITO floodlight series illuminates a vast outdoor area including carparks, gardens, parks and sports centres. The die-cast aluminum body is robust but slim and compact, creating a pleasing appearance while delivering high-performance lighting. With an operating temperature raning from -30°C to +50°C, TITO's all-weather nature and high heat dissipation capability make TITO floodlights extremely durable and suitable for a vast majority of outdoor applications.
Best of all, the TITO series lowers total cost of ownership (TCO) and can deliver fast paycheck because of its high energy efficiency and minimum maintenance costs. TCO is the purchase price of an asset, plus operating costs over the asset's lifespan.  When choosing among alternatives in purchasing LED lightings, a buyer should not only look at the short term price (or purchase price), but also its long-term price, which is its TCO. The item with the lower TCO usually has the better value in the long run. Outdoor locations such as billboards may operate 24 hours per day, managing energy costs is critical for facility manager and owners. The new TITO series delivers energy savings up to 50% compared to the outdated metal halide fixtures. Its ultra-long lifetime of up to 50,000 hours also implies low maintenance or replacement costs.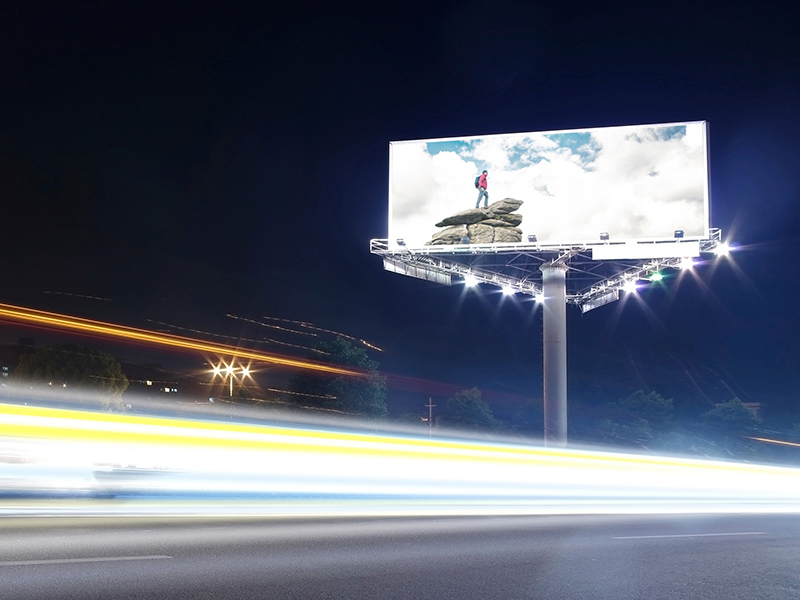 The TITO series has high surge protection up to 6kV (L/N-PE) and 4kV (L-N) which prevents costly outages, time-consuming repair work and expensive replacement of the luminaires. Rated IP66, the TITO series has fully waterproof enclosure and rated IK08 for high impact resistance, making it a perfect luminaire for outdoor lighting.
With low initial cost and zero maintenance expenses, the TITO series is the ideal choice to transform any poorly illuminated outdoor locations to an inviting, well-lit and pleasing environment.
About MEGAMAN®
MEGAMAN® is a global trusted brand in energy-efficient lighting. Originated in Germany, we are passionate about original design and high-quality, and have solely focused on energy-efficient lighting products since our inception in 1994. MEGAMAN®'s product and service offerings have evolved over time to meet the every-changing demands of the dynamic market. We thrive to be the leading lighting solution provider. We have made customer experience the central element to everything that we do as well as put future lighting technology within reach of our customers today.
MEGAMAN® has led the lighting industry with groundbreaking innovations that serve professional and consumer markets. Our products are distributed throughout the world mainly in Europe, Middle East and Asia.
For press information, please contact:
Linda Cheung
Neonlite Distribution Limited – MEGAMAN®
Tel: + 852 2305 1722     Fax: +852 2758 5957
Email: lindacheung@neonlite.com.hk