MEGAMAN® Integrated LED Bulkhead RENZO Sparkle: Decorates Your Space with Glitter Lights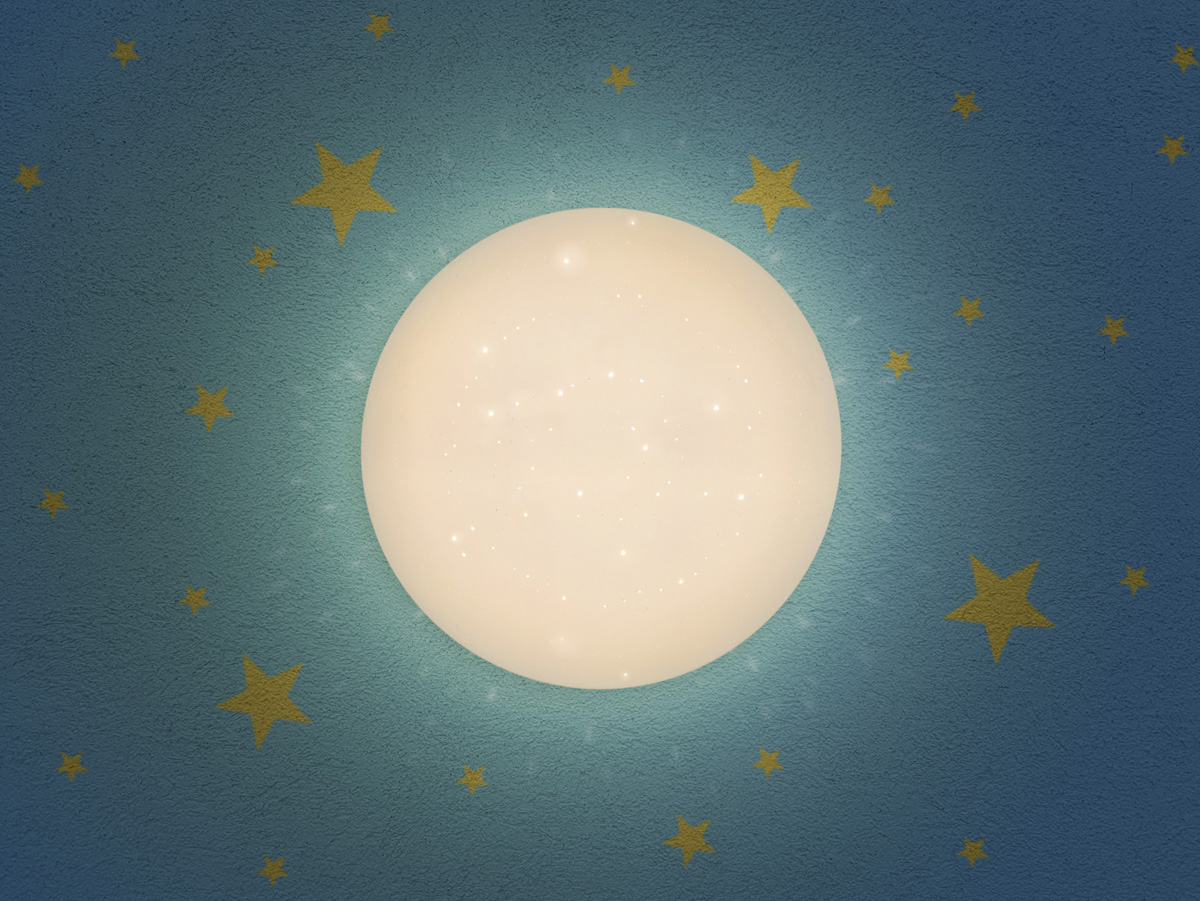 (Hong Kong – 7 April 2017) MEGAMAN® has launched its new RENZO Sparkle integrated LED bulkhead. This latest product innovation is a stylish alternative to traditional surface mounted luminaires - a direct replacement of CFL from 1x18W up to 2x26W, as well as 2D 16W and 28W. The aesthetic design of RENZO Sparkle does not only provide an ideal solution for residential and commercial applications that require soft and comfortable lighting ambience, but decorates your space with sparkle effect. When RENZO Sparkle is lit, the sparkle spots in the fixture housing will look just like twinkling stars, providing both general lighting function and projecting a decorative soft jewel tone that adds to any interior design. It is designed with an opal PMMA diffuser that delivers evenly distributed lighting for maximum visual comfort.
RENZO Sparkle has different size options from Ø280 to Ø496 and high lumen packages up to 2550lm for any indoor applications. Available from 10.5W to 31.5W variants, RENZO Sparkle offers up to 84 lumens per watt and 50,000 hours of rated life, providing you a flexible installation and energy-efficient option.
To cater for the rising need for convenience and smarter life, RENZO Sparkle is available with a built-in microwave motion sensor option, allowing automatic light on/off when entering and leaving the room. As this motion sensing option detects body movements, it is ideal for applications in living room and bedroom. It also accompanies with IP44 protection for places with high humidity, such as bathroom and balcony etc.
The new series of RENZO Sparkle offers a multitude of combinations in terms of size, luminous flux and flexibility in lighting design. It brings the versatility and convenience to interior designers for a vast arrange of applications.



About MEGAMAN®
MEGAMAN® is a global brand in high-performance, energy-efficient lighting and an innovative leader in LED and CFL lamp design, with technology targeting the best eco-lighting solutions. MEGAMAN® products are widely distributed throughout the world, including Europe, Asia Pacific, Middle East, Africa and South America, covering more than 90 countries. By setting environmental management as one of the company's highest priorities, MEGAMAN® is focusing on eco-friendly environmental processes from initial design, to manufacturing, research and development, and the disposal and recycling of its products.
For more information about MEGAMAN®, please visit the website at
For further information, please contact:
Wendy Lam
Neonlite Electronic & Lighting (HK) Ltd. – MEGAMAN®
Tel: + 852 2378 0074         Fax: +852 2758 5957
Email: wendylam@neonlite.com.hk