MEGAMAN® Unveils NERO Integrated Waterproof LED Batten An Economical Option for Enclosed Spaces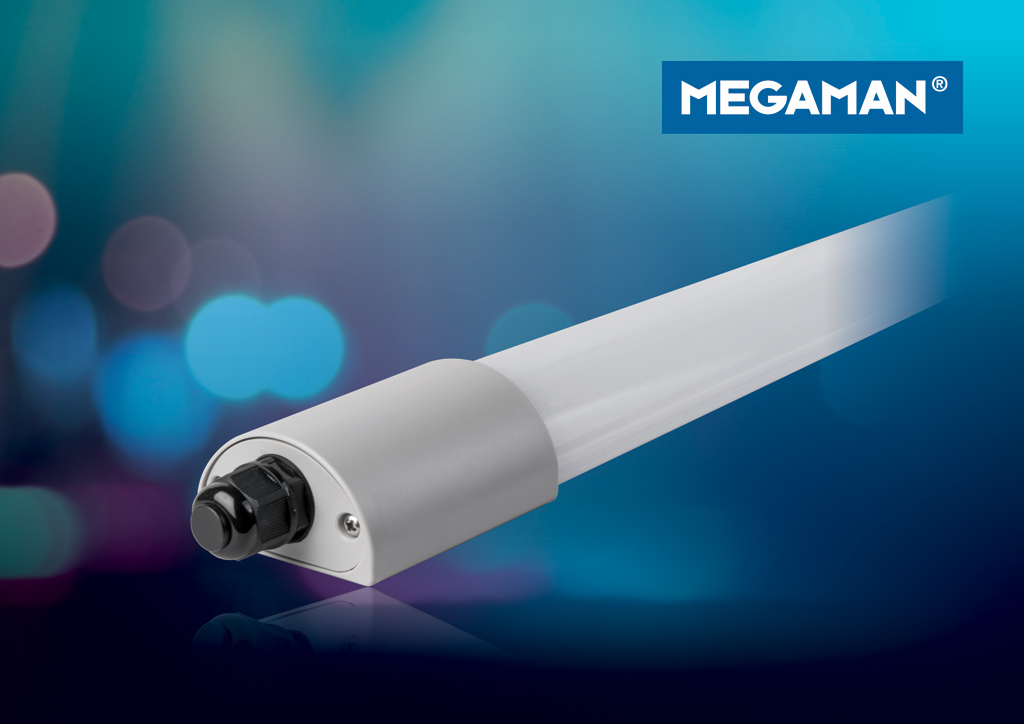 (Hong Kong – 18 October 2017) Slim, lightweight and waterproof, the MEGAMAN® NERO Integrated Waterproof LED Batten is designed to replace conventional T5 and T8 outdoor waterproof battens with value-for-money and the best user experience in mind. The debut of the NERO series will put an end to energy wastage, frequent maintenance and replacement, as well as clumsy installation procedures brought about by conventional battens.
Made of tough polycarbonate with IK08 rating, the NERO series offers high vandal resistance, meaning that electrical components are well protected by its enclosures against external mechanical impact. Also, the IP66 rating ensures a high degree of protection against water and dust.
Installation has never been easier as the NERO series is already equipped with an integrated driver and built-in LED. The provision of sliding stainless steel clips makes suspended or surface mounted installation even simpler, quicker and neater. Flexible connections can be achieved with cable entries and through wiring.
To cater to the rising need of sensors for lighting on/off when a place is not in use, there are additional options in the NERO series that facilitate the use of external PIR (passive infrared) sensor module and other non-maintained emergency luminaires. With various overriding advantages, MEGAMAN® NERO Integrated Waterproof LED Batten is ideal for use in enclosed environments such as car parks, warehouses, workshops, underground areas and many other applications.   [More Details] 
About MEGAMAN®
MEGAMAN® is a global brand in high-performance, energy-efficient lighting and an innovative leader in the use of LED with design and technology that targets the best eco-lighting solutions. MEGAMAN® products are widely distributed throughout the world, including Europe, Asia Pacific, Middle East, North America and Latin America, covering more than 90 countries and territories. By setting environmental management as one of the company's highest priorities, MEGAMAN® is focusing on eco-friendly environmental processes from initial design, to manufacturing, research and development, and the disposal or recycling of its products.
For more information about MEGAMAN®, please visit the website at
For further information, please contact:
Wendy Lam
Neonlite Electronic & Lighting (HK) Ltd. – MEGAMAN®
Tel: + 852 2378 0074         Fax: +852 2758 5957
Email: wendylam@neonlite.com.hk