MEGAMAN® Heralds the Arrival of Trendy ANNA Integrated LED Downlight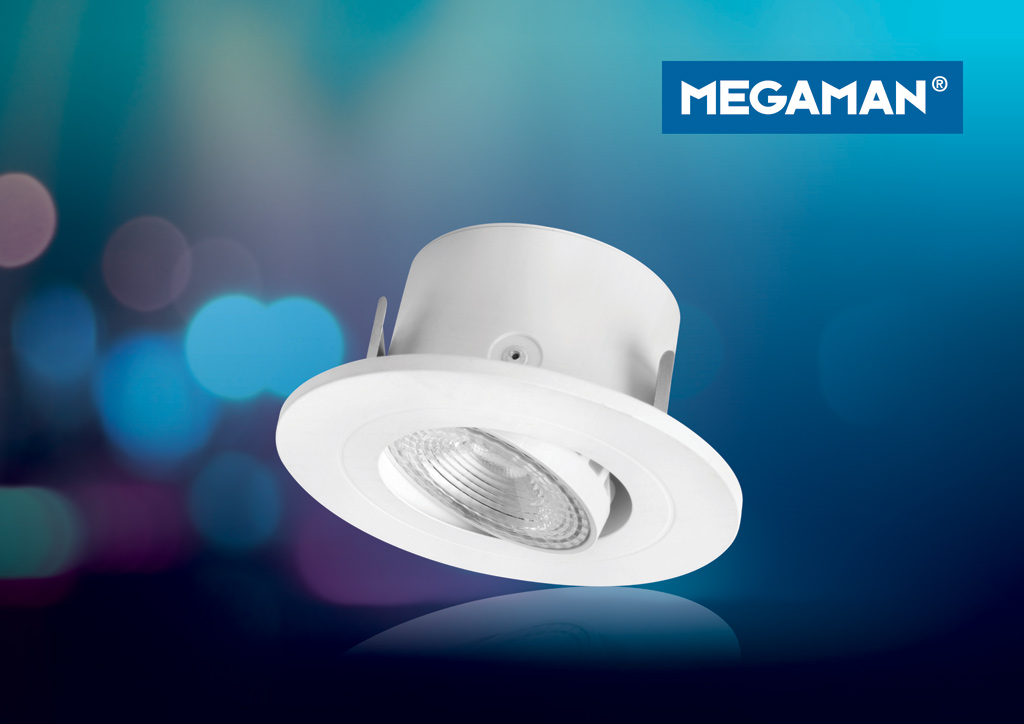 (Hong Kong – 12 October 2017) Riding on the success of MEGAMAN®'s Hybrid Reflector technology, MEGAMAN® today announces the launch of the ANNA Integrated LED Downlight which is typically designed for installation with prefabricated junction boxes and recessed mounting. The new series of ANNA LED Downlight features a high-quality light source with enhanced beam control, high colour rendering and seamless dimming, compatible with a wide range of existing dimmers.
Leveraging on MEGAMAN® Hybrid Reflector technology, the ANNA LED Downlight delivers precise beam control and efficacy whilst minimising spill light and reducing glare. With a compact and sleek design, the new series is an aesthetically distinctive alternative to its halogen equivalents, with much higher efficiency of up to 100 lm/W. 
The ANNA LED Downlight also offers RichColour option with high colour rendering of up to Ra90, the new series can perfectly replace halogen lamps in applications where the faithful colour reproduction associated with natural light is crucial, such as in retail stores, art galleries and museums.
Designed with MEGAMAN® U-DIM™ technology, the ANNA LED Downlight is compatible with a wide range of existing dimmers, including lead-edge and trailing-edge dimmers used with traditional light sources. It has a wider dimming range from 100% to 5%, enabling the creation of different ambiences and feelings.
Available in magnetic mounting covers, the ANNA series offers high flexibility for designers and end-users to opt and change circular/square trims for various indoor applications. [More Details] 
About MEGAMAN®
MEGAMAN® is a global brand in high-performance, energy-efficient lighting and an innovative leader in the use of LED with design and technology that targets the best eco-lighting solutions. MEGAMAN® products are widely distributed throughout the world, including Europe, Asia Pacific, Middle East, North America and Latin America, covering more than 90 countries and territories. By setting environmental management as one of the company's highest priorities, MEGAMAN® is focusing on eco-friendly environmental processes from initial design, to manufacturing, research and development, and the disposal or recycling of its products.
For more information about MEGAMAN®, please visit the website at
For further information, please contact:
Wendy Lam
Neonlite Electronic & Lighting (HK) Ltd. – MEGAMAN®
Tel: + 852 2378 0074         Fax: +852 2758 5957
Email: wendylam@neonlite.com.hk