MEGAMAN® Unveils TECOH® THx LED Light Engine: Compatible with Futuristic ZigBee® Home Automation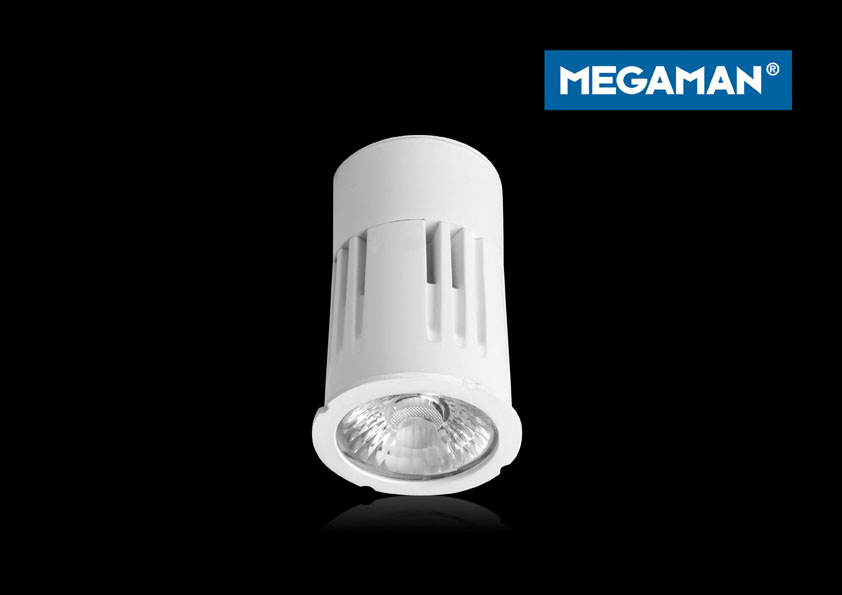 (Hong Kong – 26 September 2017) MEGAMAN®, a forward-thinking LED innovator, today announces the debut of TECOH® THx LED Light Engine with ZigBee® technology – one of the most popular wireless interface standards – to communicate with smart home system for control, automation and monitoring. In addition to having the common advantages of LED, TECOH® THx also features a future-proof design for interchangeability with other downlights, smart lighting control and interoperability with other devices via the ZigBee® gateway.
ZigBee® technology allows control of LEDs and other smart devices from single point covering the entire home or commercial spaces. A ZigBee® certified product, TECOH® THx LED Light Engine works with ZigBee® compatible gateway for complete home automation from lighting to television, home theatre, refrigerator and computers – all controlled by a mobile app or a remote controller.
With MEGAMAN® TECOH® THx LED Light Engine, wireless lighting control can be achieved within one touch. Using smart devices with a mobile app available in iOS and Android through the gateway, or by remote controllers direct, you can control power on/off, dimming and grouping of lights in individual rooms or all rooms in your premises. Another advanced and interesting feature is scene-setting at your rooms to create special ambience for different occasions, during daytime and night time. Seamless dimming can also be performed from 100% to 10% via INGENIUM® ZB controls.
With scheduling function in smart lighting, you can save energy by scheduling to power on/off automatically according to the time in a day.
Another uniqueness of TECOH® THx LED Light Engine is its future-proof design, enabling interchangeability with other luminaires with ease. This unique advantage provides more flexibility for inventory management, especially for larger premises.
Thanks to MEGAMAN® Hybrid Reflector technology, TECOH® THx LED Light Engine takes pride in its precise beam control, superb energy efficiency, excellent lighting performance, minimal spillover light and glare that affects vision. With an effective driver to ensure optimal performance and up to 25,000 hours of long lamp life, TECOH® THx is the perfect alternative to PAR16 and MR16 halogen reflectors with far higher efficiency. 
About MEGAMAN®
MEGAMAN® is a global brand in high-performance, energy-efficient lighting and an innovative leader in LED and CFL lamp design, with technology targeting the best eco-lighting solutions. MEGAMAN® products are widely distributed throughout the world, including Europe, Asia Pacific, Middle East, Africa and South America, covering more than 90 countries and territories. By setting environmental management as one of the company's highest priorities, MEGAMAN® is focusing on eco-friendly environmental processes from initial design, to manufacturing, research and development, and the disposal and recycling of its products.
For more information about MEGAMAN®, please visit the website at
For further information, please contact:
Wendy Lam
Neonlite Electronic & Lighting (HK) Ltd. – MEGAMAN®
Tel: + 852 2378 0074         Fax: +852 2758 5957
Email: wendylam@neonlite.com.hk