MEGAMAN® Introduces the MALO Integrated LED Batten— Energy-Efficient Alternative with a Slim Profile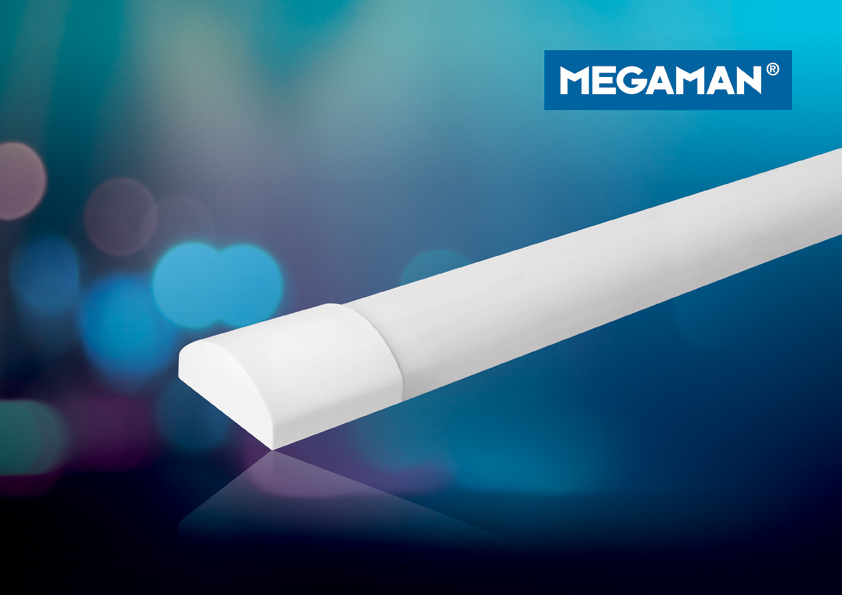 (Hong Kong – 14 August 2017) MEGAMAN® has launched the MALO Integrated LED Batten, the ideal lighting solution for residential and commercial applications with a slim, stylish profile.
As a perfect replacement of traditional fluorescent T5 and T8 tubes, the MALO offers a considerably longer lamp life of 50,000 hours. Available in 9W to 42W variations in different lengths, the MALO is capable of producing up to 4,500 lumens at a beam angle of 110°. Made with polycarbonate, the MALO has a Class II protection and IP rating of IP20, and can deliver colour temperatures with 3000K, 4000K or 6500K.
The MALO's slim profile – less than 40mm in depth – is suitable for general and task lighting, making it an ideal solution for both residential and commercial applications, including staircases, factories, corridors, warehouses and under cabinet lighting. The MALO can be mounted directly on walls and different surfaces and both installation and servicing are simple and flexible thanks to an integrated LED with built-in driver.
In addition, the MALO's versatile design allows for various cable entries – with the flexibility to wire from the rear and both ends – as well as the option of through wire connection to facilitate daisy chain installation. The MALO range also comes with permanent live options, allowing the batten to be utilised in conjunction with an emergency luminaire. [More Details] 


About MEGAMAN®
MEGAMAN® is a global brand in high-performance, energy-efficient lighting and an innovative leader in LED and CFL lamp design, with technology targeting the best eco-lighting solutions. MEGAMAN® products are widely distributed throughout the world, including Europe, Asia Pacific, Middle East, Africa and South America, covering more than 90 countries and territories. By setting environmental management as one of the company's highest priorities, MEGAMAN® is focusing on eco-friendly environmental processes from initial design, to manufacturing, research and development, and the disposal and recycling of its products.
For more information about MEGAMAN®, please visit the website at
For further information, please contact:
Wendy Lam
Neonlite Electronic & Lighting (HK) Ltd. – MEGAMAN®
Tel: + 852 2378 0074         Fax: +852 2758 5957
Email: wendylam@neonlite.com.hk