MEGAMAN® Join United for Efficiency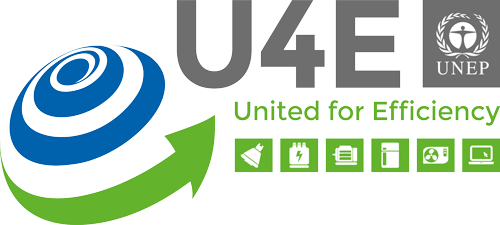 (Hong Kong – 10 August 2017) MEGAMAN® is now a proud partner of United for Efficiency (U4E), a public-private partnership initiative. Led by the UN Environment Programme (UNEP), it brings together key stakeholder groups active in the area of product efficiency.
U4E provides proven strategies and guidance to governments in developing countries to move their markets to energy-efficient appliances and equipment – reducing greenhouse gas emissions and minimising impact on climate change.
Fred Bass, Director at MEGAMAN® commented: "We are committed to reducing energy waste due to inefficient lighting and we believe that this programme provides an ideal vehicle with which to combat the effects of climate change. Working with partners throughout the world we can share our specialist knowledge and help to build a better tomorrow for future generations. As such, we are honoured to be partnering with United for Efficiency."
To learn more about United for Efficiency please visit www.united4efficiency.org   
About MEGAMAN®
MEGAMAN® is a global brand in high-performance, energy-efficient lighting and an innovative leader in LED and CFL lamp design, with technology targeting the best eco-lighting solutions. MEGAMAN® products are widely distributed throughout the world, including Europe, Asia Pacific, Middle East, Africa and South America, covering more than 90 countries and territories. By setting environmental management as one of the company's highest priorities, MEGAMAN® is focusing on eco-friendly environmental processes from initial design, to manufacturing, research and development, and the disposal and recycling of its products.
For more information about MEGAMAN®, please visit the website at
For further information, please contact:
Wendy Lam
Neonlite Electronic & Lighting (HK) Ltd. – MEGAMAN®
Tel: + 852 2378 0074         Fax: +852 2758 5957
Email: wendylam@neonlite.com.hk