MEGAMAN® Introduces KETO Integrated LED Batten — Ideal Lighting Solution for Kitchens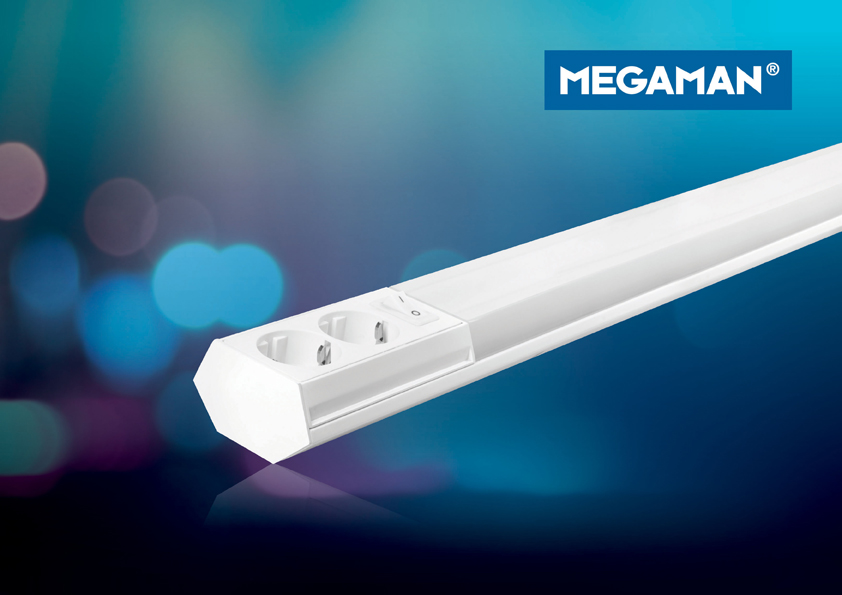 (Hong Kong – 1 August 2017) MEGAMAN
®
introduces KETO Integrated LED Batten that provides perfect illumination and functionality for under cabinets and kitchens without affecting the overall interior design.
Perfect replacement of T5 and T8 batten, the KETO Integrated LED Batten comes with an inclined base that allows it to be mounted at a 45° angle under hanging cabinets. The simple, unobtrusive design ensures great illumination without compromising aesthetics.
With a luminous efficacy of up to 100m/W and beam angle of 110°, the KETO Integrated LED Batten can illuminate every corner of the kitchen so that you can accomplish your daily activities with ease, irrespective ambient or task lighting.  Accompanied with the standard design of two electrical sockets, the KETO series offers an added advantage of convenience for power supply of kitchen appliances whenever in need.
The KETO Integrated LED Batten delivers a comprehensive range of linear LED luminaires incorporating a range of lumen outputs across three different lengths. It offers a long-life of up to 40,000 hours, resulting into significant energy and maintenance cost savings.  
Indeed, the new series of KETO is particularly impressive thanks to the special angled profile to deliver high quality light on work surfaces and its adaption to the needs of customers. [
More details
]
About MEGAMAN®
MEGAMAN® is a global brand in high-performance, energy-efficient lighting and an innovative leader in LED and CFL lamp design, with technology targeting the best eco-lighting solutions. MEGAMAN® products are widely distributed throughout the world, including Europe, Asia Pacific, Middle East, Africa and South America, covering more than 90 countries and territories. By setting environmental management as one of the company's highest priorities, MEGAMAN® is focusing on eco-friendly environmental processes from initial design, to manufacturing, research and development, and the disposal and recycling of its products.
For more information about MEGAMAN®, please visit the website at
For further information, please contact:
Wendy Lam
Neonlite Electronic & Lighting (HK) Ltd. – MEGAMAN®
Tel: + 852 2378 0074         Fax: +852 2758 5957
Email: wendylam@neonlite.com.hk