MEGAMAN® LUSTER-LED High Bay Adds Brilliance and Energy to Large Space with High Ceiling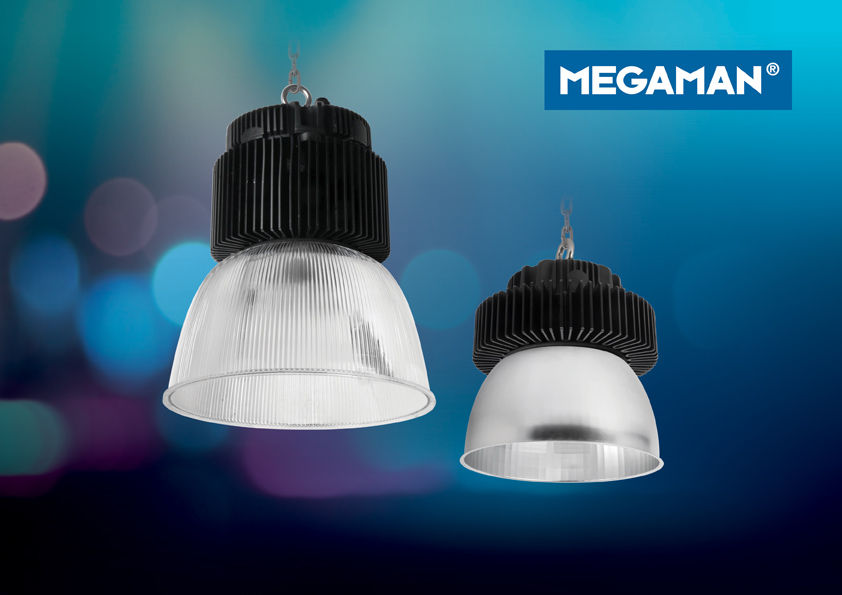 (Hong Kong – 8 June 2017) MEGAMAN® today launches the LUSTER-LED High Bay as a perfect alternative to 150W, 250W and 400W metal halide. With significant reduction in power consumption, it enables significant energy and cost savings, especially for vast spaces with high ceilings, such as warehouses and exhibition halls.

MEGAMAN® LUSTER-LED High Bay has an integrated LED and built-in driver that offers instant, high quality light for indoor and outdoor applications. It offers an excellent luminous output of up to 21,000 lm (111 lm/W) and a long service life of 50,000 hours. It can also be used in ambient temperatures up to 50 ᵒC which is specifically designed for 400W metal halide replacement.

In addition, all parts of luminaire are interchangeable, thus minimising storage and transportation costs.  Installation and maintenance is easy and simple, which help you meet the challenging maintenance, safety and performance requirements of commercial and industrial environments. The aluminium/plastic reflectors with cover options are also available for use in a variety of lighting applications.

With high-quality and evenly distributed light source, MEGAMAN® LUSTER-LED strikes a perfect balance between comfort and brightness. It is ideal for high ceilings, halls, warehouses, manufacturing bays, trade fairs and exhibitions.



About MEGAMAN®
MEGAMAN® is a global brand in high-performance, energy-efficient lighting and an innovative leader in LED and CFL lamp design, with technology targeting the best eco-lighting solutions. MEGAMAN® products are widely distributed throughout the world, including Europe, Asia Pacific, Middle East, Africa and South America, covering more than 90 countries and territories. By setting environmental management as one of the company's highest priorities, MEGAMAN® is focusing on eco-friendly environmental processes from initial design, to manufacturing, research and development, and the disposal and recycling of its products.
For more information about MEGAMAN®, please visit the website at
For further information, please contact:
Wendy Lam
Neonlite Electronic & Lighting (HK) Ltd. – MEGAMAN®
Tel: + 852 2378 0074         Fax: +852 2758 5957
Email: wendylam@neonlite.com.hk