MEGAMAN® ZEKI Multi-head Gimbal Luminaire Debuts at The Hong Kong Lighting Fair 2016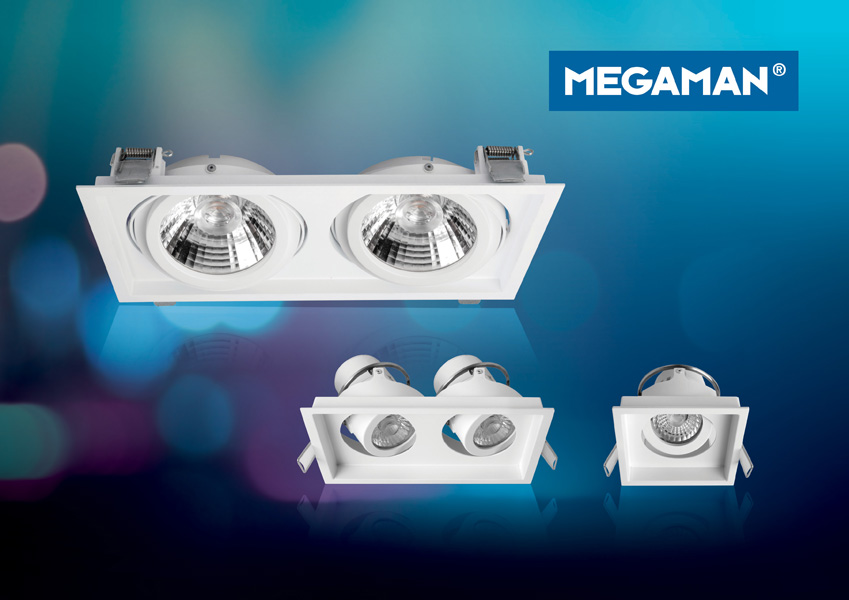 (Hong Kong – 27 October 2016) MEGAMAN®, a leading LED lighting solution provider, launches a new series of ZEKI multi-head gimbal luminaires at the Hong Kong Lighting Fair (Autumn Edition) to be held from 27 - 30 October 2016.
MEGAMAN®'s ZEKI multi-head gimbal luminaires are designed for retail and commercial display lighting. They are available in a number of different sizes and lamp source combinations. Precision beam direction is achieved through the single, double or three gimbal ring construction, each ring being individually adjustable with multi-directional tilting.
Available in ZEKI Ø50 and ZEKI Ø111 options, they work with serviceable TECOH® THx LED Light Engines and modules to optimise light distribution and optical efficiency and are the perfect replacement for traditional 50W metal halide and 100W halogen AR111, 50W halogen MR16 and PAR16 multi-head gimbals.
The MEGAMAN® ZEKI Ø50 equipped with the TECOH® THx LED Light Engine has optional added features of linear dimming, Dim to Warm and INGENIUM® BLU smart control. It also comes with U-DIM™ technology, making it compatible with the widest possible range of existing dimmers (both leading-edge and trailing-edge conventional dimmers) and an enhanced dimming range of 100% to 5%.  Whilst the MEGAMAN® ZEKI Ø111 equipped with TECOH® THx LED module delivers a powerful luminous flux up to 3200 lm and has a long life of 50,000 hours.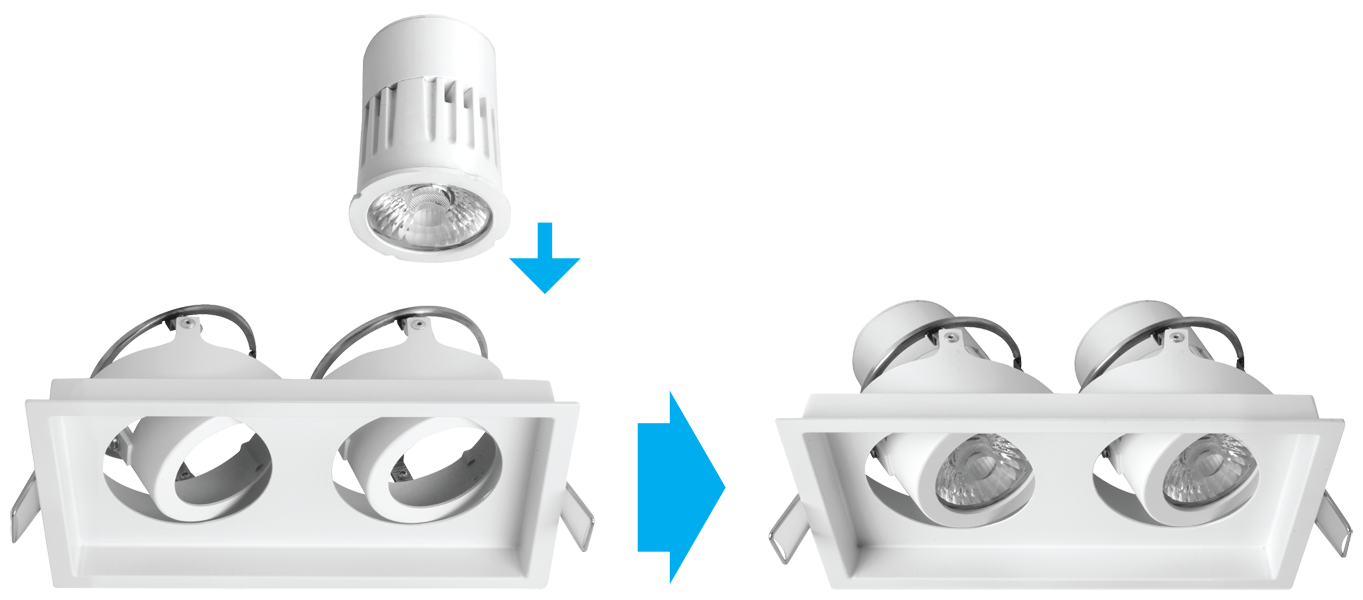 The new series of ZEKI multi-head gimbal luminaires offers a multitude of combinations in terms of beam angle, colour temperature, luminous flux and unique features that bring new flexibility in lighting design.  It also brings the versatility and convenience to interior designers and is suitable for a vast array of applications like boutique, hotels, restaurants, bars, galleries, museums and reception areas. 
About MEGAMAN®
MEGAMAN® is a global brand in high-performance, energy-efficient lighting and an innovative leader in LED lighting design, with technology targeting the best eco-lighting solutions. MEGAMAN® products are widely distributed throughout the world, including Europe, Asia Pacific, Middle East, Africa and South America, covering more than 90 countries and territories. By setting environmental management as one of the company's highest priorities, MEGAMAN® is focusing on eco-friendly environmental processes from initial design, to manufacturing, research and development, and the disposal and recycling of its products.
For more information about MEGAMAN®, please visit the website at
For further information, please contact:
Wendy Lam
Neonlite Electronic & Lighting (HK) Ltd. – MEGAMAN®
Tel: + 852 2378 0074         Fax: +852 2758 5957
Email: wendylam@neonlite.com.hk